The Preserve. Giving Back to Nature.
The Preserve at Redwood Shores is an ecologically focused plan that restores tidal wetlands to 90 acres of privately held land in Redwood Shores, CA. The remaining property is used for two projects that enrich the community: a new elementary school, and much needed housing.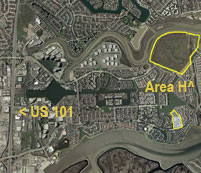 This landmark project is located on the San Francisco Peninsula, off US 101, at Shearwater Parkway and Marine Parkway. This area was diked in the early 1900's for farming and industry. It hasn't been valuable habitat since. Twenty percent of it contained degraded, low-value wetlands. The remaining 80% was open field containing invasive plants (weeds).
"Area H" was intended for development as part of the Redwood Shores Master Plan's since the 1960's. The prior Redwood City General Plan, adopted in 1990, provided for 491 homes, a large marina, and 147,000 sq. ft. of commercial space. Keech believed this plan was too intensive and proposed The Preserve as "a sustainable development, which balances environmental sensitivity, community needs and economic viability."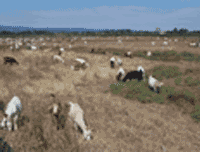 The Preserve started construction in August 2008 and achieved a 2010 school opening. Our first town homes became available in summer 2010. The tidal wetlands restoration was completed in 2011.